We will resume Saturday walk-in urgent care at the Wheat Ridge office on 3/19 (after 2 years of it being closed)! Hours are 8:30-11:30 for walk-in sick visits. There may be Saturdays on which this clinic is cancelled if we need to run vaccine clinics—we will post notification of such cancellations the week prior.
Office Hours
If you or your children are sick, please call ahead to our office at (720) 284-3700 before coming into our office. Our Triage team and providers have been diligently working to screen our patients so they can be cared for quickly and appropriately.
Well Visits
We are now back to scheduling well visits through the earlier morning and afternoon time slots.
Sick Visits
We are back to scheduling these visits throughout the day, and will bring a child in promptly if it seems to be a more urgent issue.
Saturday Baby Clinic
We will continue to have Saturday Baby Clinic, now at our Wheat Ridge office only. These will be newborn visits, baby weight and bilirubin checks and 2 week well checks only
Office practices will continue to stress spacing and frequent cleaning
All staff will be wearing masks. For some visits, they may also wear face shields, gowns and gloves.
All families and patients over 2 are to wear masks to their visits.
Our waiting room has been de-densified and we are using an app to call families up from the parking lot for sick visits when we have a room ready.
Families are asked to limit visit to patient and 1 parent if possible. This is flexible, especially for infant well checks.
The waiting room will be cleaned regularly.
Exam rooms will be cleaned, as per usual, after every patient.
Thank you for your patience and support as we continue to adapt to the COVID-19 pandemic. We will continue to provide a safe environment to ensure your child can be seen for necessary well care and any needed sick visits.
COVID Vaccination
We strongly encourage you to vaccinate yourself and your children, when eligible, against COVID-19. To learn more about the COVID-19 Vaccine and our recommendations please visit our COVID-19 Vaccine Update Page.
Coronavirus Updates for Colorado
State and local public health agencies are working to limit and slow potential spread of this disease. All Coloradans can help by staying informed with reliable sources of information, getting vaccinated if eligible and practicing masking and social distancing. Stay informed about local developments and advisories on the Colorado Department Public Health & Environment website.
How the Virus Spreads
The virus likely spreads (like many respiratory illnesses such as the flu or common cold) through droplets produced when a person coughs or sneezes. The incubation period (time from exposure to symptom development) is estimated to be 2-14 days. Recovery time from mild disease is about 2 weeks, severe disease more likely 3-6 weeks.
Coronavirus Symptoms and Risk
The disease spectrum ranges from people with little to no symptoms to the very severe illness. Most commonly, patients will have fever, cough, aches, fatigue and breathing issues. Some have headaches or diarrhea. It appears, initially, that 70-80% of those infected will have mild symptoms. Fortunately, for our patient population, it appears that children tend to have less frequency of severe disease. However, about 1-2 % of kids with COVID might need hospitalization and about 1/3 of those end up in the ICU. Now, with Delta being the primary variant spreading, children are getting COVID at far higher numbers than early in the pandemic, as Delta seems to spread much more easily amongst kids than the original pandemic coronavirus.
Is there a resource to explain Coronavirus to kids?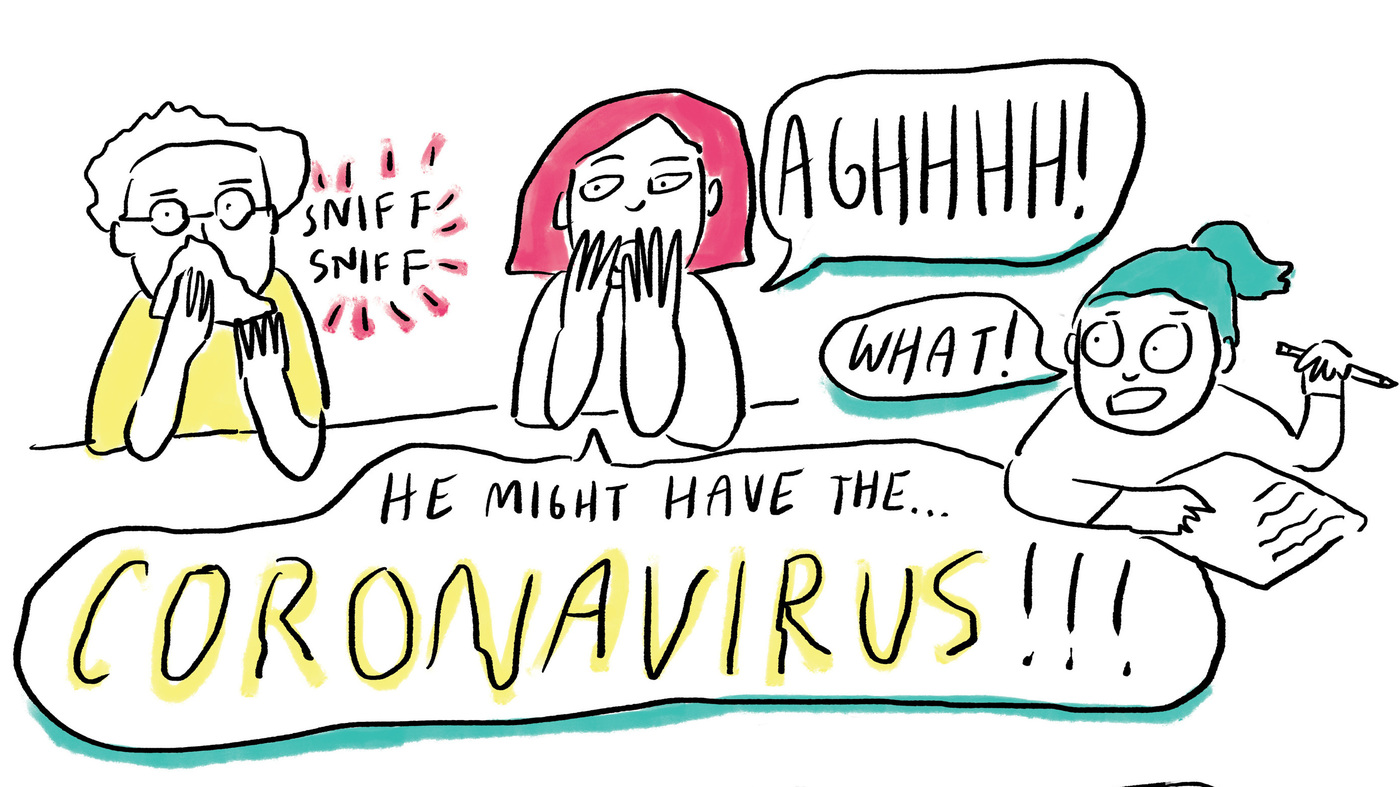 Yes! NPR has a created a comic that explores and explains what the Coronavirus is to children. This comic also helps them understand what they can do to prevent the spread of the virus. You can view the comic here:
https://www.npr.org/sections/goatsandsoda/2020/02/28/809580453/just-for-kids-a-comic-exploring-the-new-coronavirus
Brains On!, a science podcast for kids, did an episode on Coronavirus: https://www.brainson.org/shows/2020/03/10/understanding-coronavirus-and-how-germs-spread-for-kids
How to Talk to Our Kids About CoronavirusThe Academy of Pediatrics & CNN put out a good article on this topic:
https://www.cnn.com/2020/03/16/opinions/telling-my-kids-about-coronavirus-bolduan/index.html
Looking for a book to help explain Coronavirus to your children? Check out "Coronavirus A book for children"!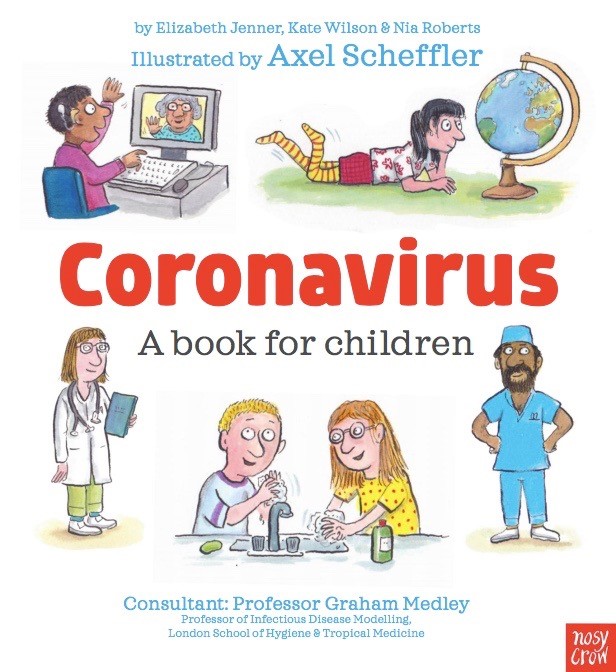 How to Prevent the Spread of the Coronavirus
The best protection is to remain informed and practice standard preventive measures such as good hand washing, avoiding touching your eyes/nose/mouth with unwashed hands, cover coughs and sneezes, and avoiding close contact with people who are ill.
When the CDC (Centers for Disease Control) or CDPHE (Colorado's public health department) issues instructions, follow them.
If your child is sick with fever and cough AND has traveled recently to areas with high numbers of COVID-19 disease or has been exposed to someone thought to potentially have COVID-19, please inform our triage nurses of that when you call our office at (720) 284-3700.
CDC guidelines for self-quarantine (to be used if waiting on test results or a known positive result):https://www.cdc.gov/coronavirus/2019-ncov/downloads/sick-with-2019-nCoV-fact-sheet.pdf
Have questions? Contact our office or general measures to stay healthy:
General measures to stay healthy: https://www.cdc.gov/coronavirus/2019-ncov/about/prevention.html
https://www.cdc.gov/coronavirus/index.html
https://www.colorado.gov/pacific/cdphe/2019-novel-coronavirus
https://www.childrenscolorado.org/about/news/2020/march-2020/coronavirus/