The providers and staff at Pediatrics West would like to thank all of our patients and families for their patience and understanding through this rapidly changing time period of the coronavirus pandemic.  We have all been putting in endless hours and great effort to think of new and different ways to treat your children while keeping everyone's safety and well-being at the forefront. Also please watch this special message from our providers.
Urgent Care is back!
Saturday urgent care sick visits will be starting again this Saturday, Sept. 11. NO WALK INS. These are BY APPOINTMENT ONLY in order to maintain social distancing and for the health and safety of those at the clinic. Our 24/7 phone line will continue to be answered by our answering service on Saturdays.
To Schedule an Urgent Care Visit: We will not schedule Saturday urgent care visits until Fridays after 3:30 p.m. Call (720) 284-3700 to schedule.
NOTE: We will NOT have urgent care visits on the following dates due to Flu and COVID Vaccine Clinics: Sept. 18, Oct. 16, Nov. 13, and Dec. 4.
Office Hours & Closings
If you or your children are sick, please call ahead to our office at (720) 284-3700 before coming into our office. Our Triage team and providers have been diligently working to screen our patients so they can be cared for quickly and appropriately.
Because our schedules are temporarily changed, PLEASE DO NOT SCHEDULE VISITS THROUGH MyChart UNTIL FURTHER NOTICE. Also be aware that visits may be with providers that you don't normally see. Our triage nurses are available as before.
Closings & Procedure Changes
Saturday walk-in urgent care at our Wheat Ridge location is cancelled until further notice.
All evening hours are also cancelled until further notice.
We will not be accepting Walk-ins.
Please DO NOT bring any extra people to the visits, example – other siblings or family members.
We will resume seeing both well and sick visits in both offices, which allows us to utilize staff and space more efficiently, but, more importantly, allows for patients and families to see their regular providers. We will institute/continue the following to keep the office as safe as possible for families and staff
Well Child checks only for the morning and early afternoon (8:15am – 1:45pm)
This will allow us to follow American Academy of Pediatrics guidelines and see all our well children and keep patients up-to-date on needed vaccinations and well care
Patient visit times will be staggered to decrease the number of patients with appointments at any one time
We will continue to pre-screen patients and families for symptoms of illness the day prior to their appointment. If anyone is sick, we will reschedule the appointment
We will do as much pre-registration as possible over the phone to minimize time in the waiting room, but we may also use other methods to get registration done without spending time in the waiting room
Sick visits will be seen in the afternoon (2:00pm – 5:00pm)
We will continue to use a variety of visit types, including in-office, telemedicine
Patients with concerning symptoms for COVID will be kept in the parking lot until a room is ready and then brought up by their MA/RN separately and enter through a back entrance and utilize designated rooms, thus avoiding the waiting room
Like with well checks, we will use multiple methods of registration to minimize time in the waiting room. You may be asked to wait in your car until a room is available
If your child appears sick enough to warrant an urgent visit before these hours, you will be put through to the triage nurses to arrange an urgent visit
We will no longer see walk-in visits, so we will not have Saturday urgent care clinics or extended evening hours
Saturday Baby Clinic
We will continue to have Saturday Baby Clinic, now at our Wheat Ridge office only. These will be newborn visits, baby weight and bilirubin checks and 2 week well checks only
Office practices will continue to stress spacing and frequent cleaning
All staff will be wearing masks. For some visits, they may also wear face shields, gowns and gloves
All families and patients over 2 are to wear masks to their visits
No more than 4 families will be in the waiting room at any time and the 4 places to wait have been spaced appropriately
Families are asked to limit visit to patient and 1 parent if possible
The waiting room will be cleaned regularly
Exam rooms will be cleaned, as per usual, after every patient
The entire office will be extensively cleaned at the end of the day
Thank you for your patience and support as we continue to adapt to the COVID-19 epidemic. We will continue to provide a safe environment to ensure your child can be seen for necessary well care and any needed sick visits.
COVID Vaccination
To learn more about the COVID-19 Vaccine and our recommendations please visit our COVID-19 Vaccine Update Page.
Serology Testing Recommendations
Currently, we do not recommend serology testing (blood tests look for antibodies to SARS CoV2/novel coronavirus). The tests currently available have too much cross-reaction with other coronaviruses, so they aren't accurate enough to give reasonable information. Because accuracy is so variable, it is difficult to draw meaningful conclusions about past COVID infection from these tests.
Also, be aware, that even if you choose to self-refer for such testing and your child has a positive antibody test, we will not be able to write a letter permitting return to activities based on that test.
Back-to-Daycare Guidelines
We realize this is a difficult decision for families. Here is our best advice at this time.
Given that the governor has recommended continued working from home for those who can, if you can continue to have your children at home we recommend you do so, at least until May 15, 2020.
If it's not doable, it is ok to return your child(ren) to daycare with as many of the below precautions as possible:
Daycare centers are able to:
Limit the class size to 10 children or less
Avoid play between separate groups of children/classrooms
Screening process for all children to have their temperatures taken and if equal to or above 100.4 degrees that child should not be allowed to enter for the day.
Appropriate cleaning, sanitizing, and hand washing techniques
No sharing of food amongst/between the children
Remember, that it is imperative upon families during this time to have a broader public health awareness and not send their child to daycare with any cough, sore throat or fever symptoms to keep the daycare environment as safe as possible. If a family member is sick, it is also best to keep your child home, even if they have no symptoms.
Coronavirus Updates for Colorado
State and local public health agencies are working to limit and slow potential spread of this disease. All Coloradans can help by staying informed with reliable sources of information, practicing social distancing, and following our tips below. Stay informed about local developments and advisories on the Colorado Department Public Health & Environment website.
How the Virus Spreads
The virus likely spreads (like many respiratory illnesses such as the flu or common cold) through droplets produced when a person coughs or sneezes. The incubation period (time from exposure to symptom development) is estimated to be 2-14 days. Recovery time from mild disease is about 2 weeks, severe disease more likely 3-6 weeks.
Coronavirus Symptoms and Risk
The disease spectrum ranges from people with little to no symptoms to the very severe illness. Most commonly, patients will have fever, cough, aches, fatigue and breathing issues. Some have headaches or diarrhea. It appears, initially, that 70-80% of those infected will have mild symptoms. Fortunately, for our patient population, it also appears, thus far, that children tend to have milder disease. There are no reported pediatric deaths.
UPDATE:
You may be aware of recent news reporting on Multi-system Inflammatory Syndrome in Children (MIS-C), as news outlets have been doing many stories about it. This syndrome is extremely rate but seems to be associated with COVID-19. For more information, visit our blog on MISC-C.
Is there a resource to explain Coronavirus to kids?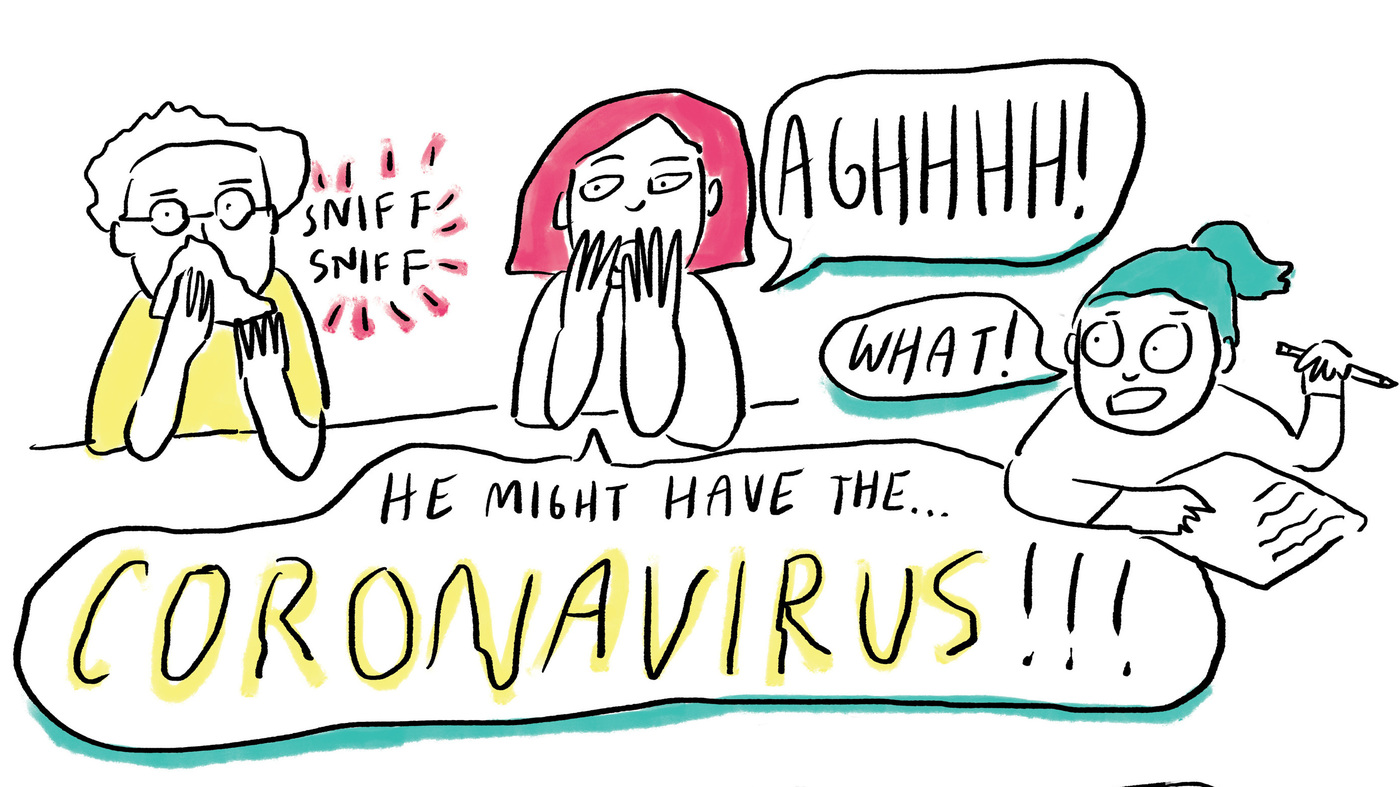 Yes! NPR has a created a comic that explores and explains what the Coronavirus is to children. This comic also helps them understand what they can do to prevent the spread of the virus. You can view the comic here:
https://www.npr.org/sections/goatsandsoda/2020/02/28/809580453/just-for-kids-a-comic-exploring-the-new-coronavirus
Brains On!, a science podcast for kids, did an episode on Coronavirus: https://www.brainson.org/shows/2020/03/10/understanding-coronavirus-and-how-germs-spread-for-kids
How to Talk to Our Kids About CoronavirusThe Academy of Pediatrics & CNN put out a good article on this topic:
https://www.cnn.com/2020/03/16/opinions/telling-my-kids-about-coronavirus-bolduan/index.html
Looking for a book to help explain Coronavirus to your children? Check out "Coronavirus A book for children"!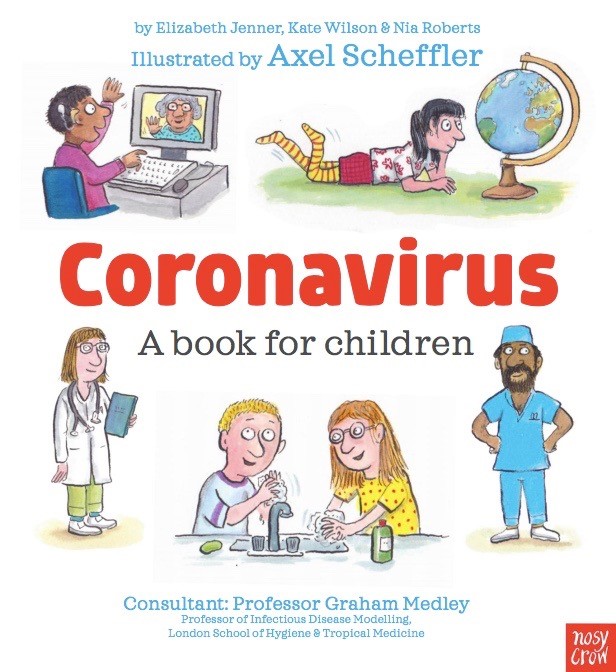 How to Prevent the Spread of the Coronavirus
The best protection is to remain informed and practice standard preventive measures such as good hand washing, avoiding touching your eyes/nose/mouth with unwashed hands, cover coughs and sneezes, and avoiding close contact with people who are ill.
When the CDC (Centers for Disease Control) or CDPHE (Colorado's public health department) issues instructions, follow them.
If your child is sick with fever and cough AND has traveled recently to areas with high numbers of COVID-19 disease or has been exposed to someone thought to potentially have COVID-19, please inform our triage nurses of that when you call our office at (720) 284-3700.
CDC guidelines for self-quarantine (to be used if waiting on test results or a known positive result):https://www.cdc.gov/coronavirus/2019-ncov/downloads/sick-with-2019-nCoV-fact-sheet.pdf
Have questions? Contact our office or general measures to stay healthy:
General measures to stay healthy: https://www.cdc.gov/coronavirus/2019-ncov/about/prevention.html
https://www.cdc.gov/coronavirus/index.html
https://www.colorado.gov/pacific/cdphe/2019-novel-coronavirus
https://www.childrenscolorado.org/about/news/2020/march-2020/coronavirus/