As many of you are aware, initial COVID vaccines are starting to be available for people 12 years and older. A number of our providers have received the vaccine and we are happy to say we all tolerated them without a problem.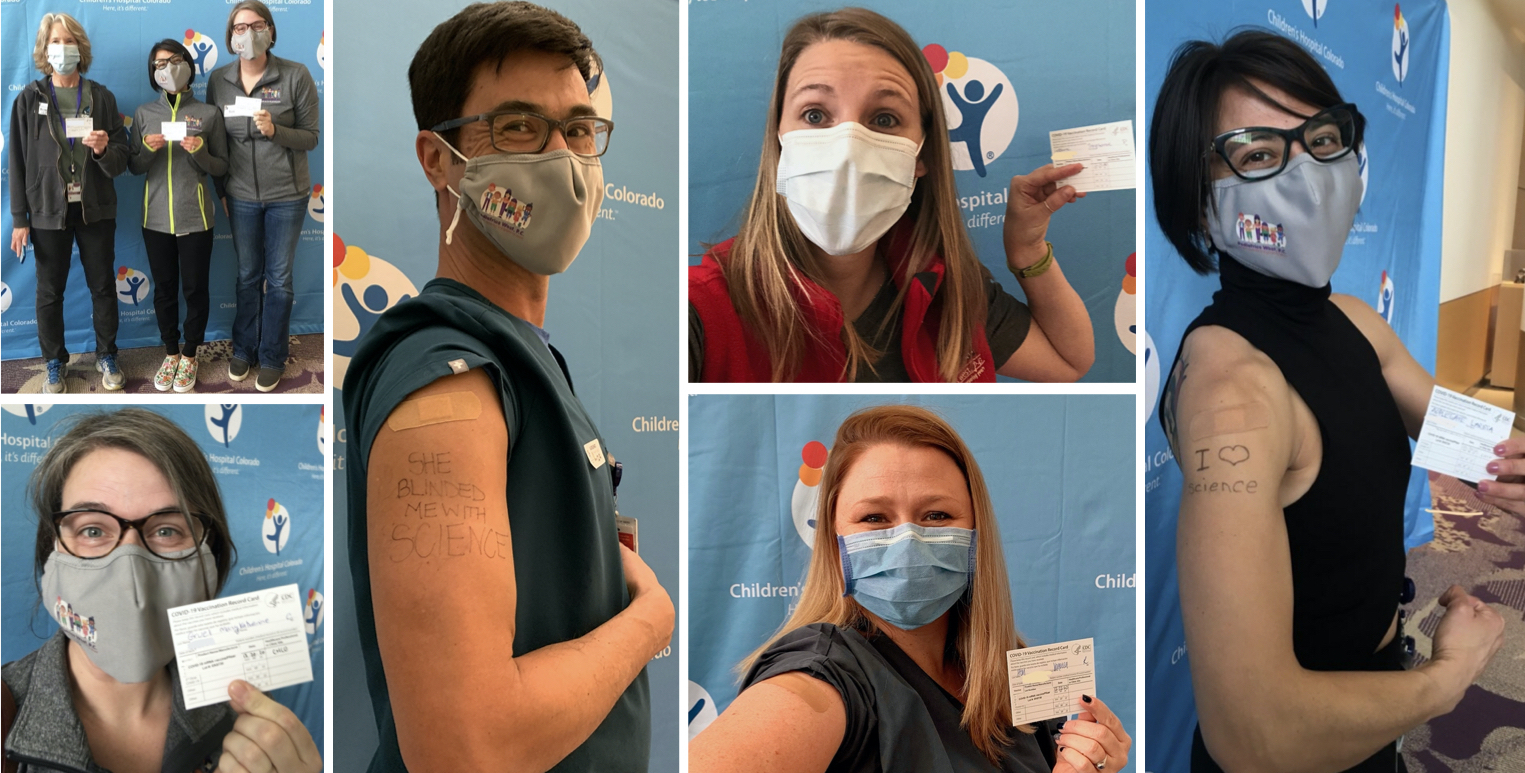 Should breastfeeding moms get the vaccine?
Most of the questions we have received are about whether a breastfeeding mom should get the vaccine. There is no "biological plausibility" as to any reason why this would be a problem for the infant, and thus no contraindication to a mom getting a COVID vaccine. It is also felt to be safe for pregnant women, but this should be discussed with your OB/GYN.
Can my child get the vaccine?
In Colorado, children 12 and older are now eligible for the Pfizer COVID vaccine (hopefully, others will also be approved soon). Covid-19 vaccinations are available at both offices by appointment only. These will be conducted during our well child checks as well as in nurse clinics by appointment. Please call if your child is eligible and we will get them scheduled.
As for your younger children, we are hopeful the 5-11 age group may be approved later this fall. As the different vaccines begin to be approved and distributed, they will have to be progressively studied for safety in younger children. We are making preparations to be ready to vaccinate your younger children immediately upon them being approved.
Since the younger children are ineligible for vaccination, we continue to mask in our clinics and practice social distancing.