As many of you are aware, initial COVID vaccines are starting to be available for people 12 years and older. A number of our providers have received the vaccine and we are happy to say we all tolerated them without a problem.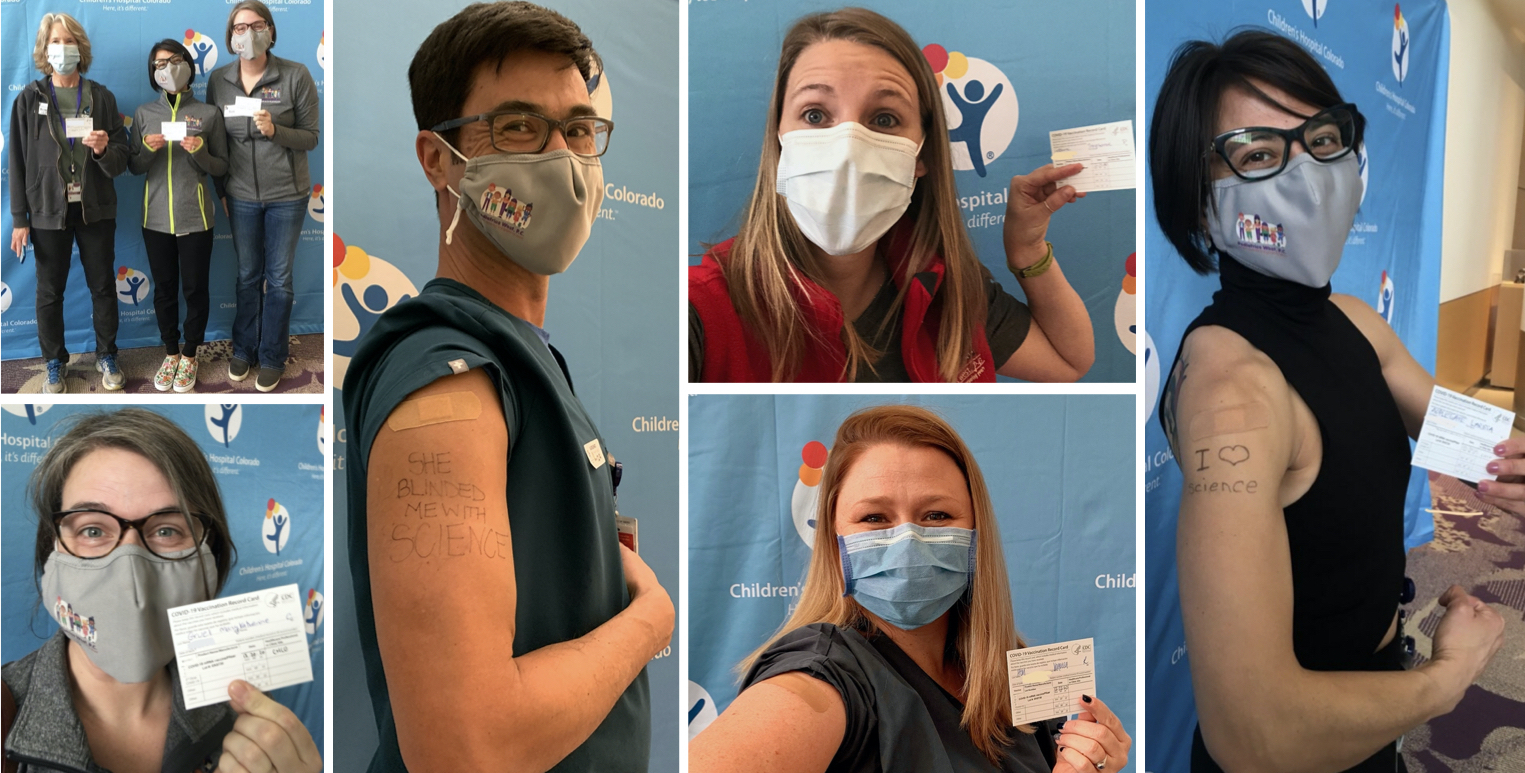 Should breastfeeding moms get the vaccine?
Most of the questions we have received are about whether a breastfeeding mom should get the vaccine. There is no "biological plausibility" as to any reason why this would be a problem for the infant, and thus no contraindication to a mom getting a COVID vaccine. It is also felt to be safe for pregnant women, but this should be discussed with your OB/GYN.
Can my child get the vaccine?
In Colorado, kids 12 and older are now eligible for the Pfizer COVID vaccine (hopefully, others will also be approved soon).  Children's Hospital is one of the vaccine providers for this age group. 
Children's Hospital Colorado now has set up an on-line portal for patients (currently 12 and up) to access directly to get in the queue for COVID vaccines and then set up appointments.  Our patients no longer need an order from our office.  Please go to: https://childrenscolorado.vaccine.mychart.com/
As for your younger kids, it's unlikely they will be getting COVID vaccines anytime soon. As the different vaccines begin to be approved and distributed, they will have to be used successfully in adults, then studied for safety in kids. Also there will have to be enough available to begin providing to children, who are amongst the lowest risk tier groups. We will keep you updated as this progresses through 2021.